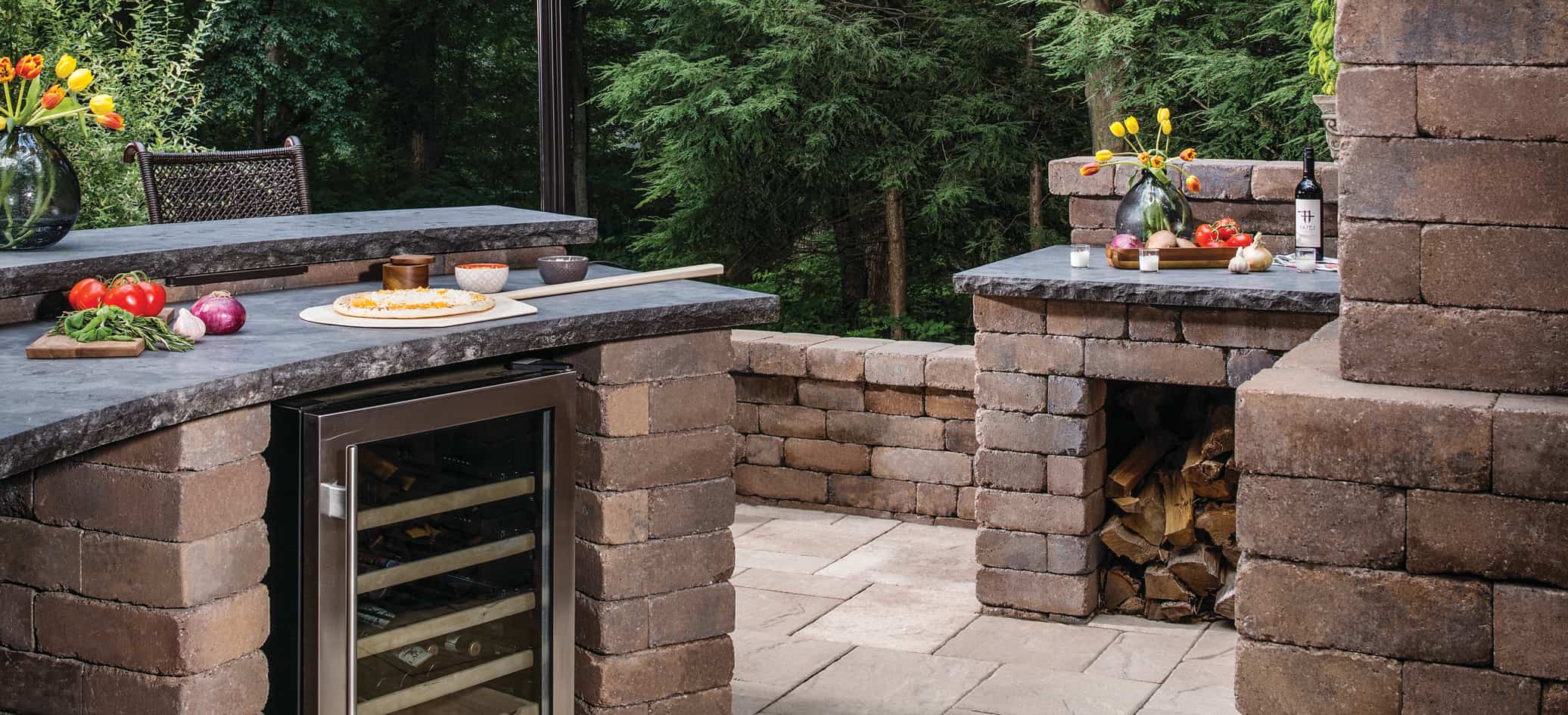 06 Jun

Unlocking the Secrets of Home Design with Brick & Stone Veneers
Breathing New Life into Your Long Island Home with our Superior-Quality Stone and Gravel Materials
---
Timeless Charm and Unique Appeal of Brick and Stone Veneers
Brick and stone veneers are much more than just ingredients in construction. Instead, think of them as the secret spice that can bring a whole new flavor to a building. They offer a fresh and exciting way to add depth, charm, and style to any structure, from the largest mansion to the smallest home.
One of the unique things about veneers is how they can blend different elements together. For example, they can combine the strength and rustic beauty of stone and gravel with the traditional appeal of brickwork. It's like getting the best of both worlds: the
natural look and feel of stone with the familiar comfort of brick.
And the best part? At Jos.M.Troffa Materials Corporation, we have a wide selection of veneers to choose from. We're here to help you find the right materials to make your dream home come true. So, whether you're planning a complete renovation or just a subtle touch-up, let us help you make the most of your home's potential.
The Unmatched Beauty and Strength of Troffa's Stone and Gravel
At Jos.M.Troffa Materials Corporation, we have poured our knowledge, passion, and years of expertise into understanding and perfecting the use of stone and gravel, two key components in constructing high-quality brick and stone veneers.
Our skilled artisans specifically select these materials, applying them to a process of careful refinement that results in an array of unparalleled quality and variety. These raw elements are transformed into statements of style, with each unique piece contributing to the overall character and soul of your Long Island home.
From the rugged charm of our locally-sourced Long Island stone and gravel to the elegance of our brick and stone veneers, Jos.M.Troffa Materials Corporation is your go-to destination for quality landscape and masonry supplies.
Unleash Your Vision and Overcome Challenges with Smart Solutions
Traditional brick and stone applications often bring challenges, from the installation process's complexity to the substantial costs. However, our high-quality brick and strength of stone veneers represent a game-changing solution.
These veneers offer the effectiveness and affordability you desire without compromising on aesthetic appeal. Every veneer we produce undergoes rigorous testing for durability and quality, ensuring you can enjoy the rustic charm and beauty of traditional materials without the common complications.
Your Trusted Partner in Premium Stone and Gravel Sourcing in Long Island
From our comfortable headquarters in Setauket, NY, Jos.M.Troffa Materials Corporation has served Long Island homeowners for many years. Our dedication and commitment to excellence have allowed us to build a name for ourselves as a top-notch landscape and masonry supply company creating different architectural styles.
We take immense pride in providing only the best materials for brick and stone veneer applications, and we've become a trusted choice for those looking to enhance their homes with these versatile and beautiful materials.
But we're not just about supplying materials; we're about helping you create a home that reflects your unique style, including personality. Every house should be a true representation of those who live inside. That's why we take the time to understand your personal aesthetic preferences and architectural requirements.
Your Vision is Our Mission
We believe no two homes are the same, and this understanding informs our approach to architectural solutions. So whether your heart is set on the rustic charm of a country cottage, the stately grandeur of a classic manor, or the crisp lines of a modern architectural marvel, our versatile brick and stone veneers can adapt to your requirements.
We work closely with you to accentuate your architectural vision, ensuring that your unique design aspirations are brought to life. With Jos.M.Troffa Materials Corporation, transforming your dream home design from concept to reality is just a stone's throw away.
Transcend Your Home's Style and Charm
Are you ready to begin a journey to enhance your home's architecture with the unique elegance of brick and stone veneers? Partner with Jos.M.Troffa Materials Corporation today. We are ready to guide you through the transformative power of stone and gravel, and to work with you to ensure that every corner of your Long Island home exudes style and charm.
Leveraging our vast selection of expertly-sourced materials and industry-leading expertise, your home's architectural evolution is more than a possibility – it's a promise. Get in touch with us today, and let's take the first step toward creating your dream home together.